Here you will see some of the pet quilts I have been working on. I will also include some of my student work. Click on the photos to move them along and see more examples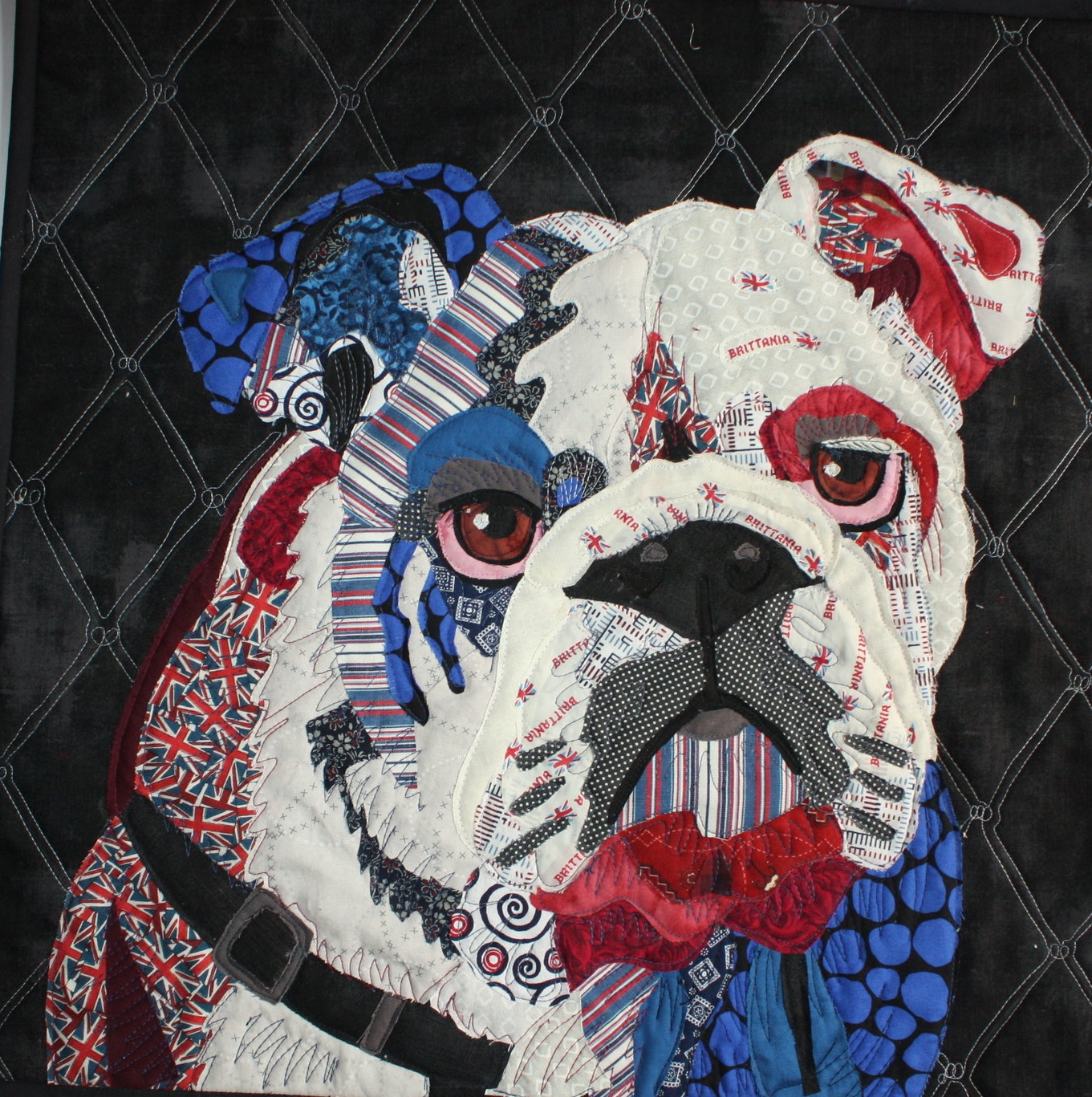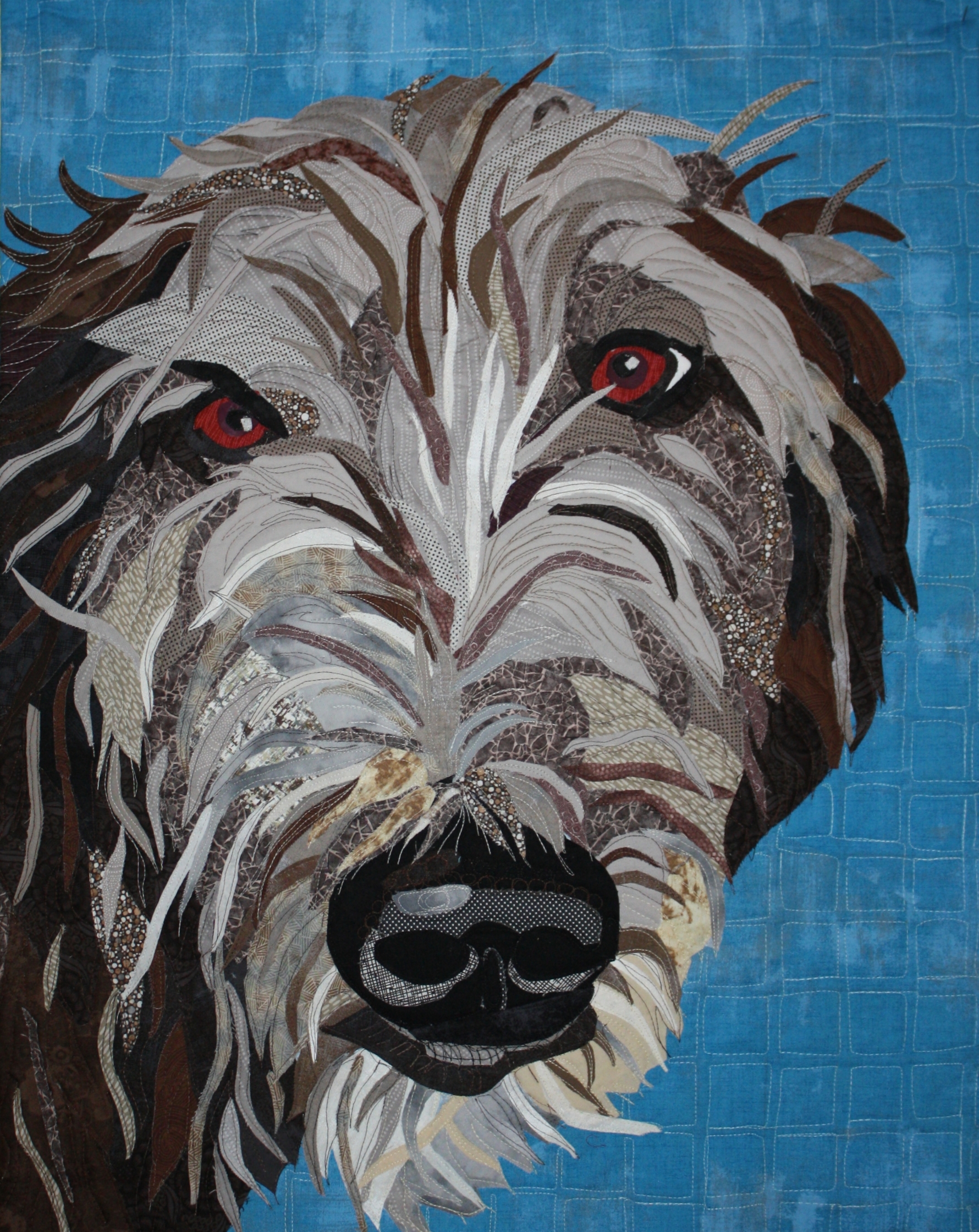 I offer 1 day classes using an enlargement that students bring to class. No sewing machines are needed as students will only be working on the fabric collage. In a 2 day class students will get to finish the collage and move onto free-motion quilting the collage quilt.
For my Craft Napa class Pet Portraits Fabric Collage. We will be working on letter size or 8" x 10" cropped images that students bring with them. In class they should be able to finish the collage, quilt it and mount the finish quilt onto a 8" x 10" canvas frame. Here are some examples of smaller Pet Portrait quilts.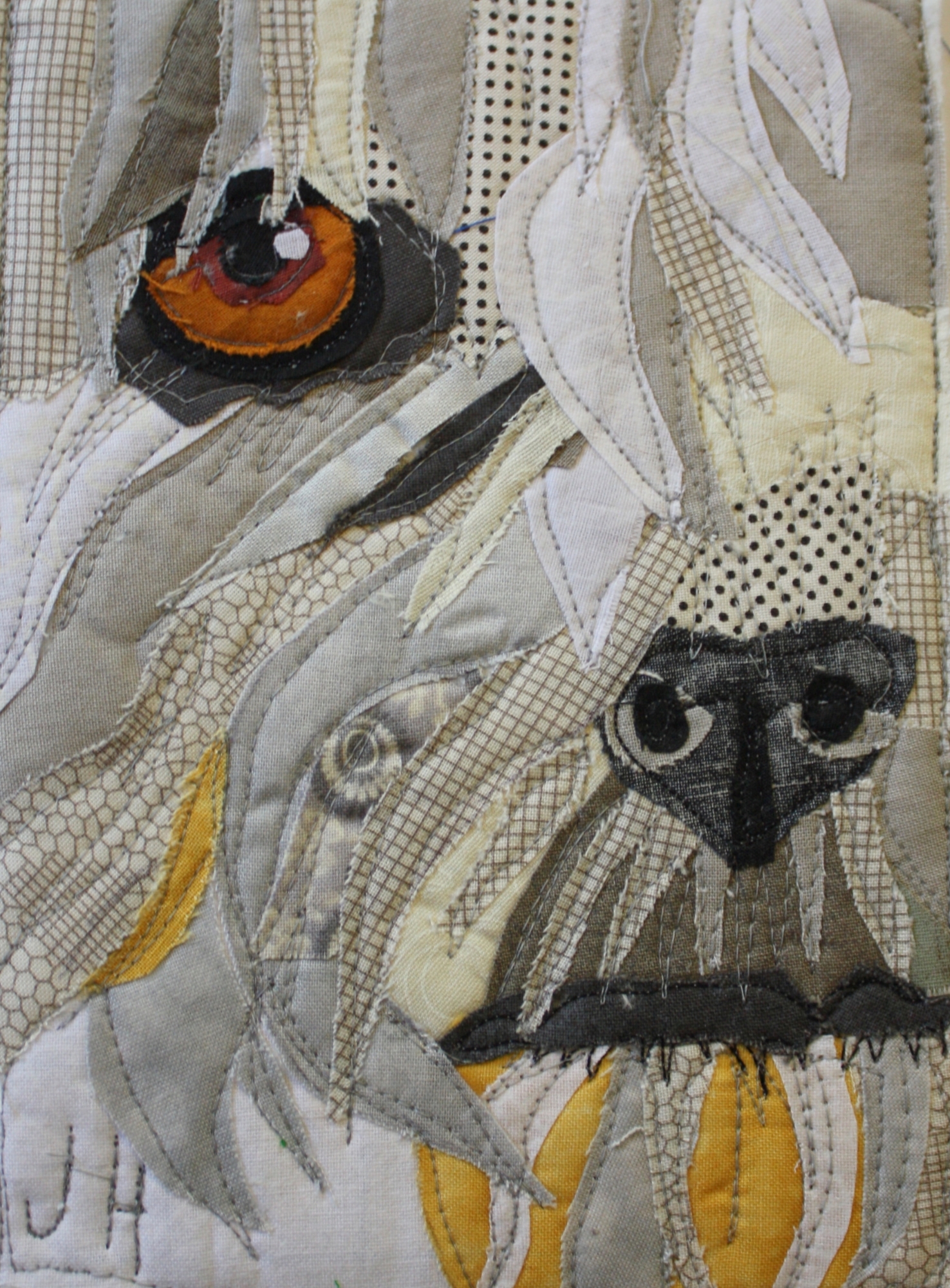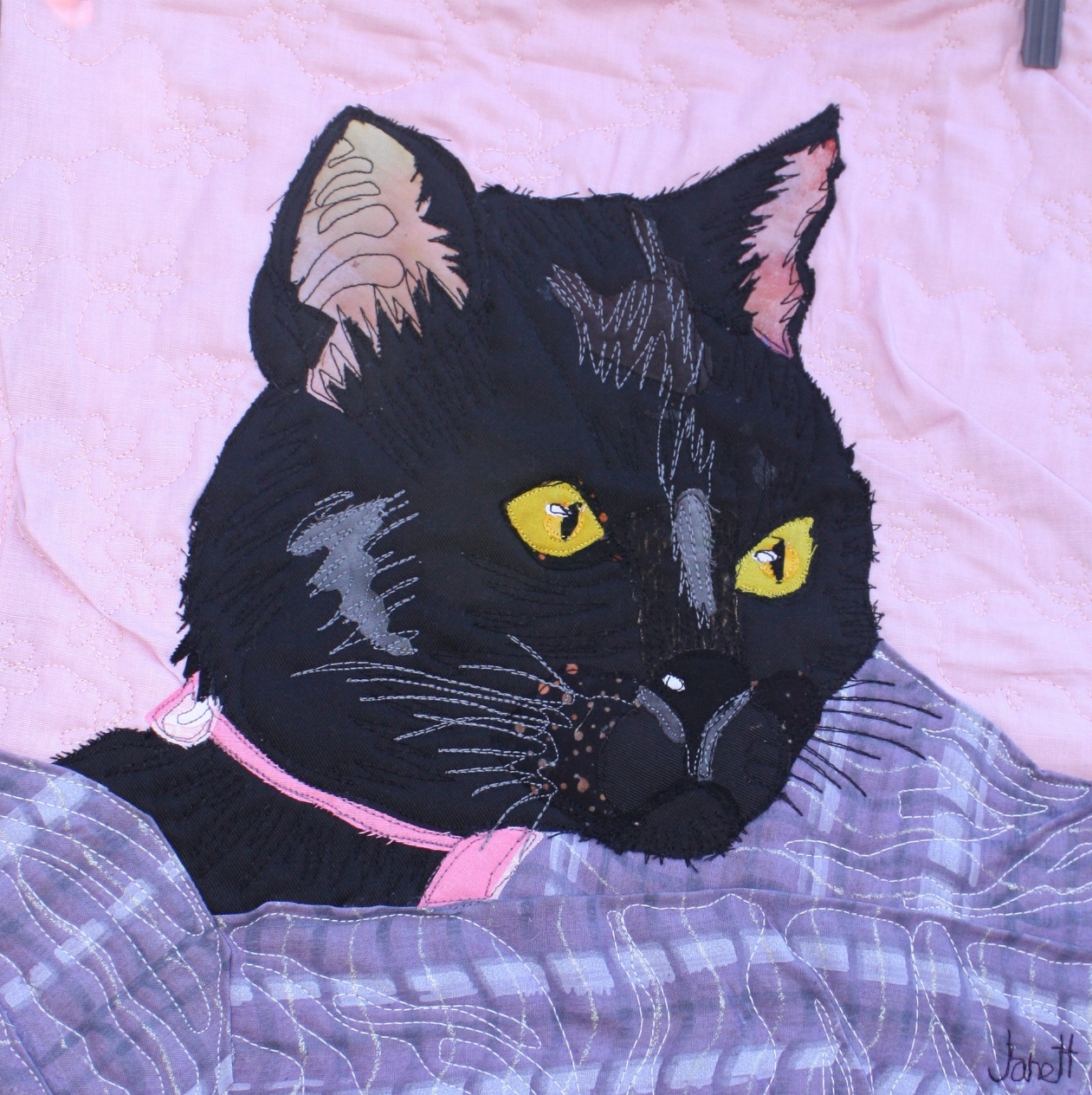 To create my raw edge fabric collage I use a simple tracing and cutting technique that does not use pattern pieces, fusible products on the fabric but just good sharp scissors and fabric glue (i use Allennes Tacky glue) and a glue applicator.